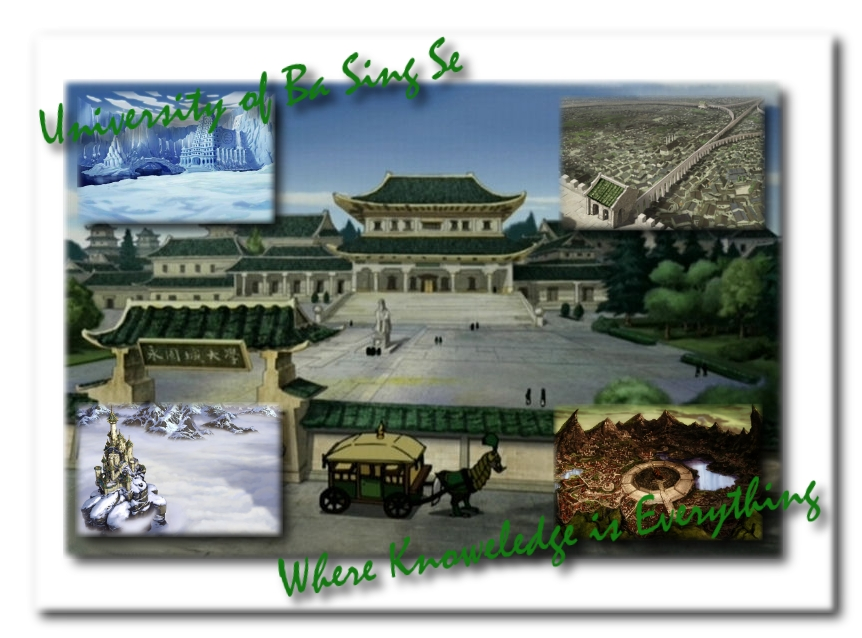 Welcome new students to the University of Ba Sing Se. This is where all those eager minds, young and old alike, can dig down and discuss on more of the deeper concepts in the Avatar world. Anything that delves into the true workings of the people around the world goes in here. Anything from bending, fighting styles, to deep concepts of the war can be found here.
For all those wanting to discuss something on a particular nation, check out the four sub-classes made to explore each nation.
As always, remember to follow the forum rules. Spamming, double posting, and any disregard for other people?s theories is not tolerated here. Remember, this is an intellectual board, and we?d rather not have mindless dribble.
If there are any problems, feel free to contact the professors:
Scooz the Junglegym Queen
,
ScarletCougar